Decoration 101:
Actually, this is an advent wreath, Svala style. It`s a mix of natural & modern elements.
This what I used for step one: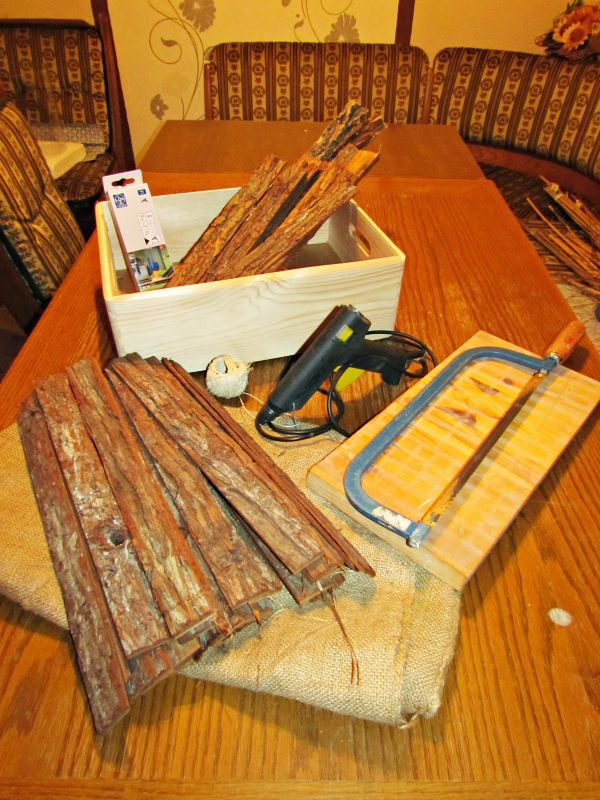 A wood box, tree bark, jute, hot glue and a saw.
I wanted to cover the wood box with jute. I cut the jute into the size needed *ish*, turned the box up side down and began to glue the jute onto the wood using the hot glue.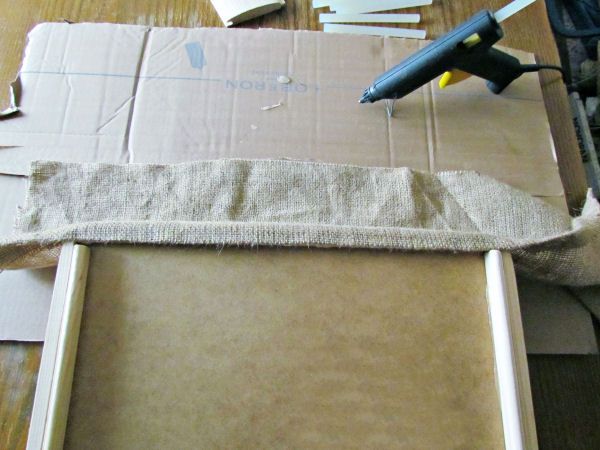 Once that was done I turned the box around and began to glue the jute onto the inside of the box.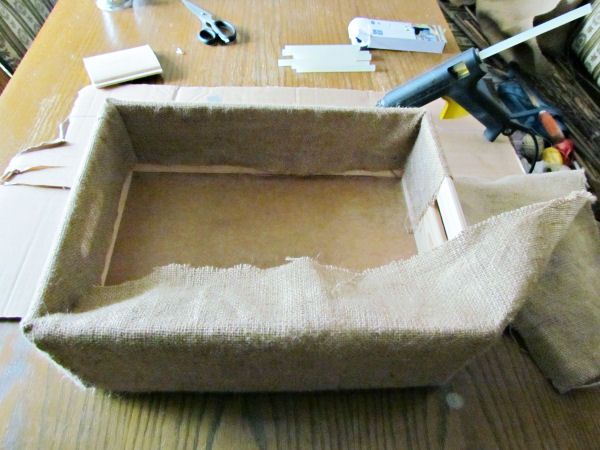 All done:

Then I took the tree bark, measured the lenght of the side of the box and cut the bark (with the saw)



I used the hot glue to glue the bark onto the side of the box, all the way around.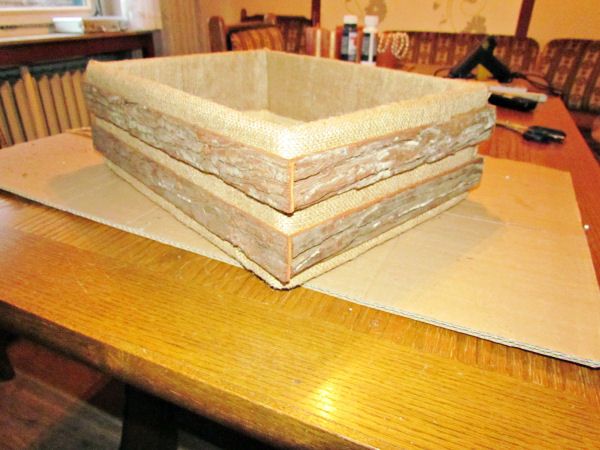 at first I thought about putting the tree bark vertical, but then decided to use two stripes horizontal

Then I`ve added a cord inbetween the two stripes, two actually. I`ve twisted one cord around the other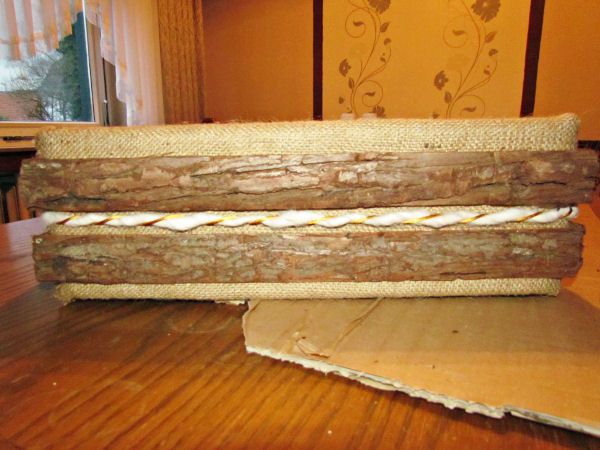 last, I put styrofoam into the box. That`s gonna save me a lot of filling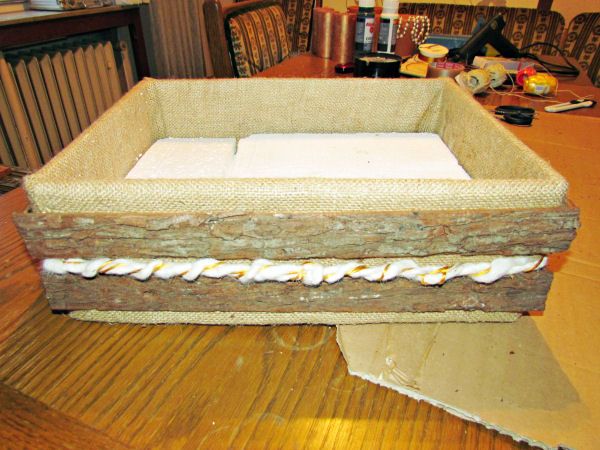 and this is the end of step one :D
This is some of what I`ve used for step two: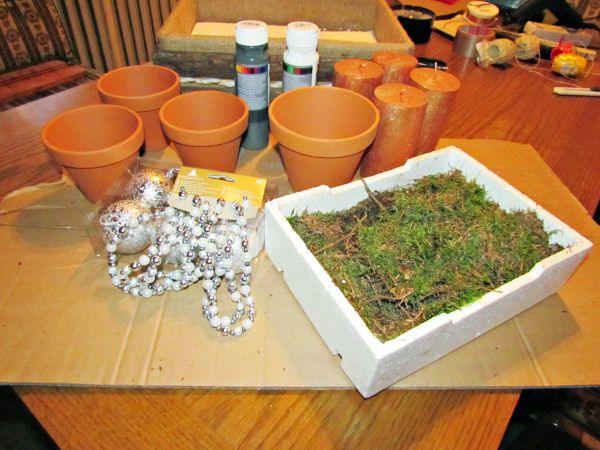 Apparently copper is all the range this year = I bought copper colored candles


Since I still had jute I put it ontop of the styrofoam, this way the white doesn`t shine through. I painted the clay jar white and used it to hold the candle (btw, I put sand in the jar. I always use sand for my candlelights. It helps to keep the candle in place) I`ve used moos as a *base* for it all.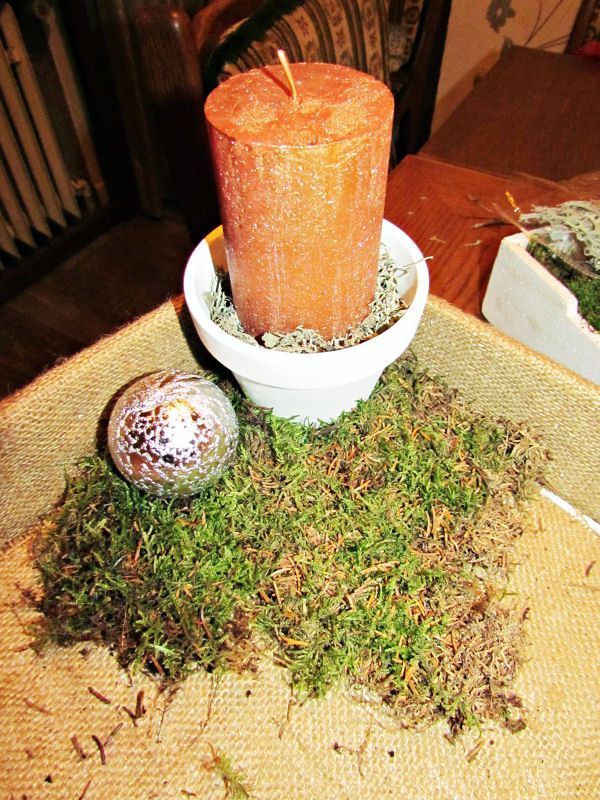 The rest is fun & playing around: I used what I still had as a leftover from previous decorations, what I bought new, put it all together and rearranged it until I was happy with the result.


Tadda: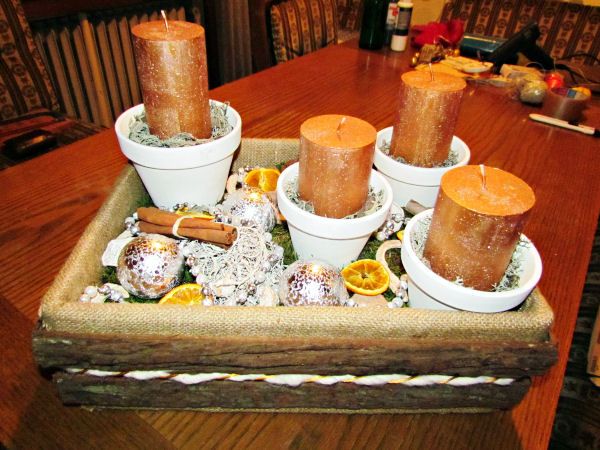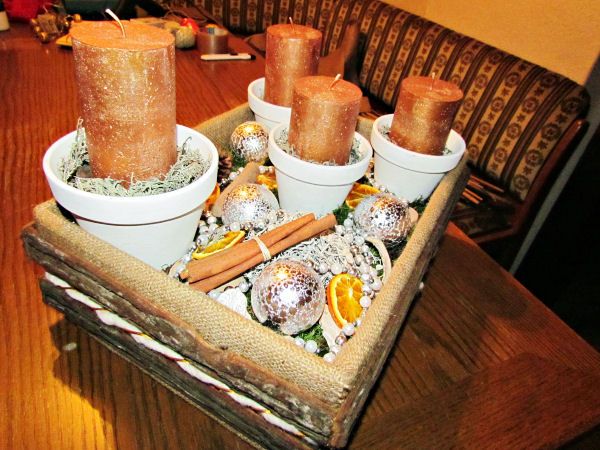 (as you can see, one of the cords which I put around the box is matching the color of the candles. The devil`s in the detail *lol*)

The white christmas bulb is great, it reflects the light, as well as the copper candles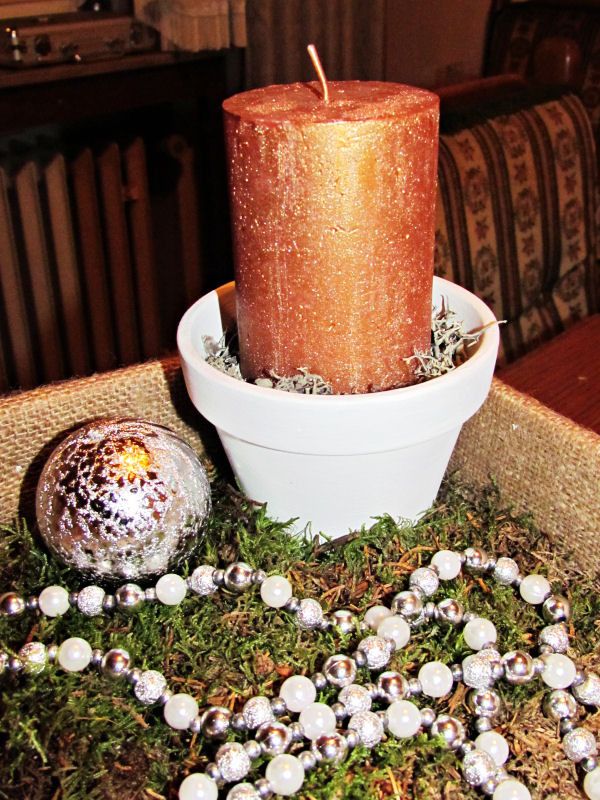 It took me 2 days to get it done, I`m gonna put it in our living room
Happy decorating